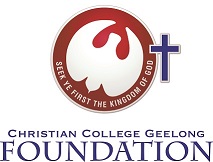 Young Professionals
| | |
| --- | --- |
| Date | 2022-06-25 |
| Time | 06:00 to 09:00 +1000 |
| Location | Shelter Shed, 25 Hesse St, Queenscliff VIC 3225 |
| Cost | $50 |
This event is not open for registrations

View Facebook discussion

The Foundation is hosting a dinner for young professionals. Join us on Saturday, 25 June 2022 from 6:00pm-9:00pm at the Shelter Shed, 25 Hesse St, Queenscliff. Tickets are $50 each.

Our guest speaker is Paul Gray, Managing Director - Southern Star Group of Companies.

Paul Gray's experience in the window industry covers more than 40 years. After a career with some of Australia's major window manufacturers, he has been the Managing Director of the Southern Star Group of companies since starting the business in July 2002. Over the last 20 years, he has led the significant growth of the business, with the Group now employing more than 600 people in 7 branches Australia wide and comprising the brands Southern Star Aluminium Windows and Doors, Canterbury Timber Windows and Doors, Homeview Windows and Doors, Southern Star Glass and Big J Doors and Fixings. Paul's expertise extends to every facet of the business including manufacturing, procurement, logistics, sales, business management, finance and people and culture, giving him the skill set that has steered the Southern Star business through its impressive growth. In recent years, Paul has also served on the Board of the pre-eminent industry body, the Australian Glass and Windows Association.

Personally, Paul is father to 3 daughters and grandfather to nine grandchildren.